Early Dismissal Today: Just another reminder, but school will end today at 1:45 pm. Please make plans for your child/young adult to be picked up at 1:45 today.

Family Movie Night Next Week

PBIS Fun- Chicken Football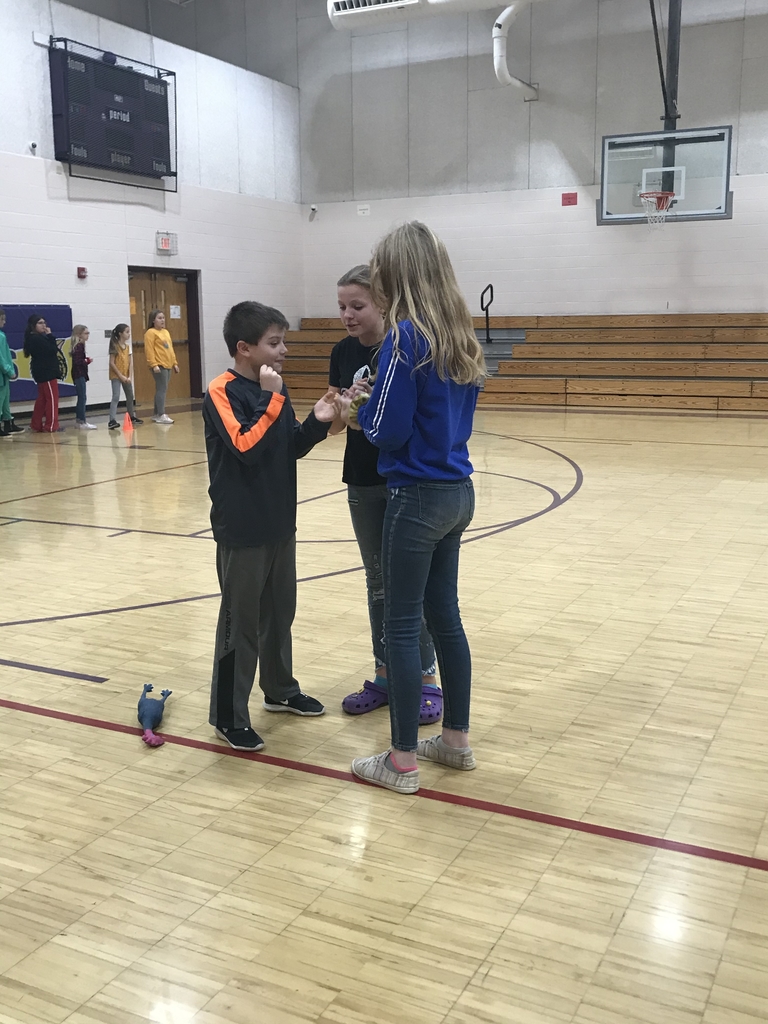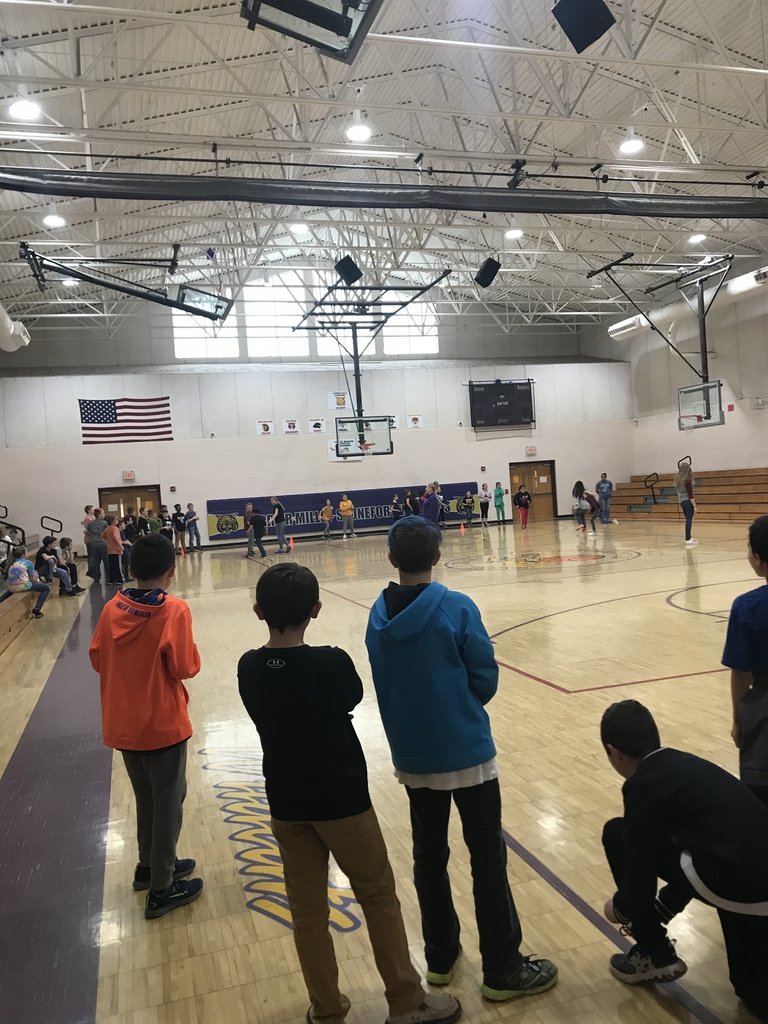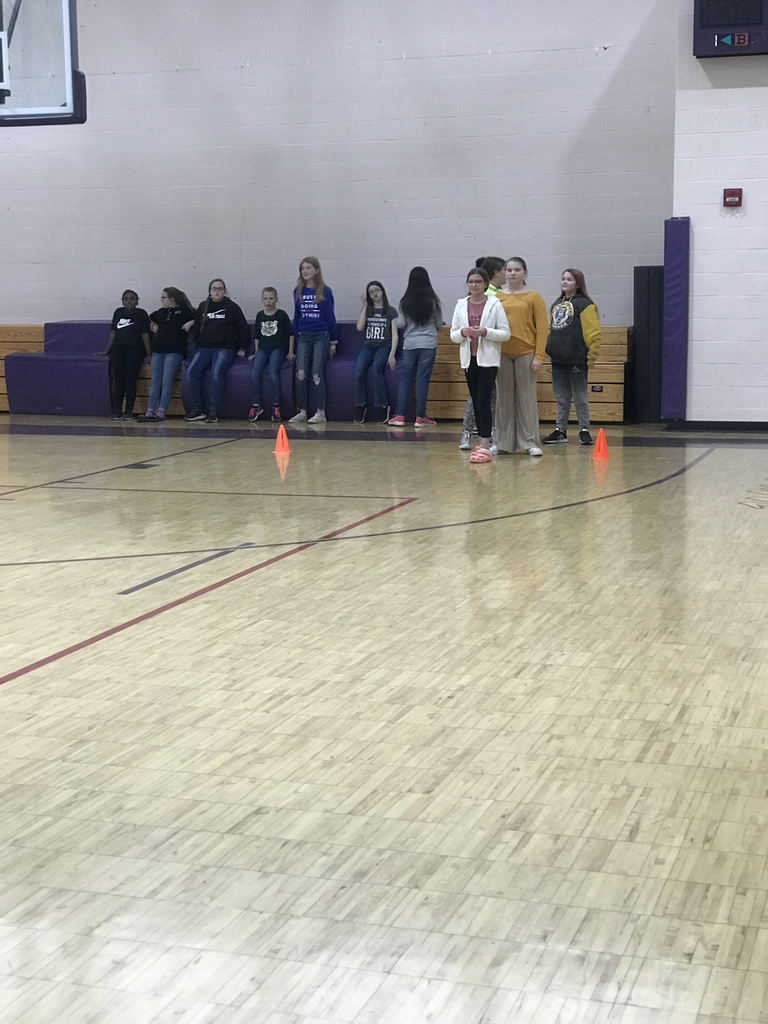 REMINDER: ALL students in grades K, 2, 6 and 9 must submit proof of a Dental Exam to the school before May 15. Dental Safari will be coming to our school on March 9; if you would like for your student to be seen please fill out and return the consent form to school by March 6th.

Mr. Caleb Long and the Carrier Mills-Stonefort High School Drama Department proudly presents: RECESS. Please join us for a laugh-filled musical comedy on March 26 and 27 at Southeastern Illinois College at 7:00 pm both nights. Tickets are $5 for students and $10 for adults.

EARLY DISMISSAL: This Friday, March 6 is the end of the 3rd Quarter. This will be an early dismissal day, so school will end at 1:45 pm.Please make plans for your student/young adult at 1:45 pm this Friday, March 6.

This is just a reminder, but tomorrow is the last Thursday of the month so remember to wear RED tomorrow (Remember Everyone Deployed)!​

Parents of current 5-8th graders,   Final reminder for tonight's parent meeting for the Washington D.C. and Mt. Vernon school trip! All travelers are eligible for a $300 Early-bird Scholarship by enrolling tonight. Please consider joining us in the gym at 6:00pm if you have any interest at all, as there will be FREE pizza! Don't miss out! Andi Waite & Melissa Williams

Carrier Mills-Stonefort Elementary School will conduct preschool screenings for birth to 5 year old children not yet enrolled in public schools and who will not be kindergarten eligible in the fall. The screenings will be held March 12 and 13 at the First United Methodist Church in Carrier Mills. Appointments must be made for your child to be screened. Please call Beth Dillard at (618) 994-2413 to schedule an appointment.

Just a Reminder: Parent Teacher Conferences continue at the Grade School and High School tonight from 4:00-7:00. Feel free to stop by and meet with your child's or young adult's teacher(s).

CMSF 3rd-8th grade students enjoying a presentation from Musial's Moments

Do you want to help save a life and help a senior earn a scholarship? By donating blood to the American Red Cross you can do just that! On Monday, March 23 from 1:30-5:30 pm, the Red Cross Bus will be parked outside the CMSF High School. Call Mrs. Shaina Craig for more details.

Families of current 5th-8th graders, please join us on Wednesday, February 26th at 6:00 PM for a 25-minute parent informational meeting! A tour director will be there to meet you and explain more about this once-in-a-lifetime adventure to Washington, D.C. and Mt. Vernon during the summer of 2021. Contact Mrs. Waite & Ms. Williams at
awaite@cmsfcats.org
or
mwilliams@cmsfcats.org
with any questions. Please consider joining us if you have any interest at all, as there will be FREE pizza! Don't miss out!
https://www.facebook.com/worldclassrooms/videos/2373814996201746/

This Tuesday, February 18 will be Senior Night at our home basketball game vs. NCOE. Please join us in celebrating the accomplishments of these CMSF Seniors: Colton Betz, Mason Gilliam, Brandon Hambleton, Addi Prather, Allie Reed, Abby Whiting, and Abbey Zertuche.​

8th Grade Girls took 5th place @ Volleyball Tournament today! Great job girls!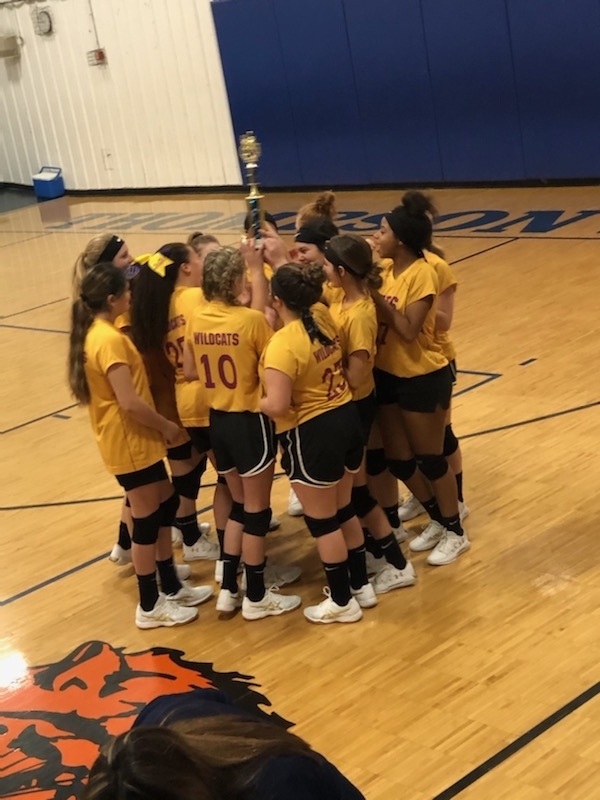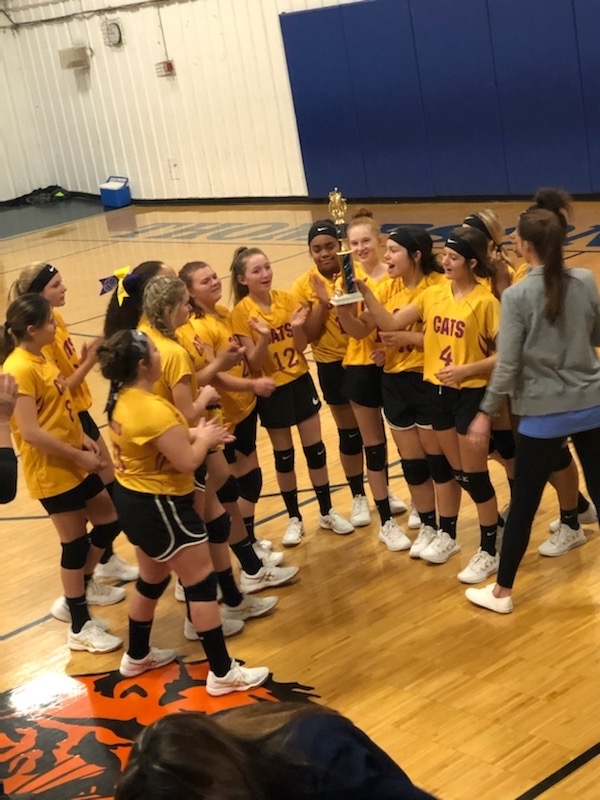 Just a Reminder: School will not be in session on Monday, February 17 for the Presidents' Day Holiday. See you next Tuesday!

The 7th grade champions of the volleyball competition.

Jr High students participating in the PBIS Event #6: Volleyball homeroom challenge.

Just like the previous years, the CMSF Grade School/High School Offices will not be accepting any Valentine deliveries. This creates a disruption and makes the other students in the classroom feel left out. All of the local flower and specialty shops are aware of this request.

The CMSF High School has created an "Armed Forces Wall" in the main hallway of the High School. If you are a CMSF graduate, we would like to honor your service to our country by adding an 8X10 picture of you in uniform to our "Armed Forces Wall." Call the school today!